Coming Soon: All-New Land Rover Defender in Huntington, NY
Starting in 2020, the highly anticipated, next-generation Land Rover Defender will be available for purchase at Land Rover Huntington. The Land Rover brand has always made headway among its loyal followers for its rugged ability, off-road prowess, and its esteemed place in the automotive world. In 2020, the Land Rover Defender will be offered in the U.S. and Canada for sale.
The Land Rover Defender lineup hasn't been sold in North America officially since 1997, so the return brings much excitement to Land Rover enthusiasts.
The Land Rover Defender is already being subjected to intense testing to make sure it can perform in versatile North American weather. From temperatures ranging up to 120⁰F to -40⁰F, on and off-road, to altitude more than 13,000 feet above sea level, the Land Rover Defender will receive the full battery of tests to make sure it can handle only the toughest challenges available. With such a reputation of versatile power, the Land Rover Defender will be expected to perform at its peak regardless of the weather or terrain.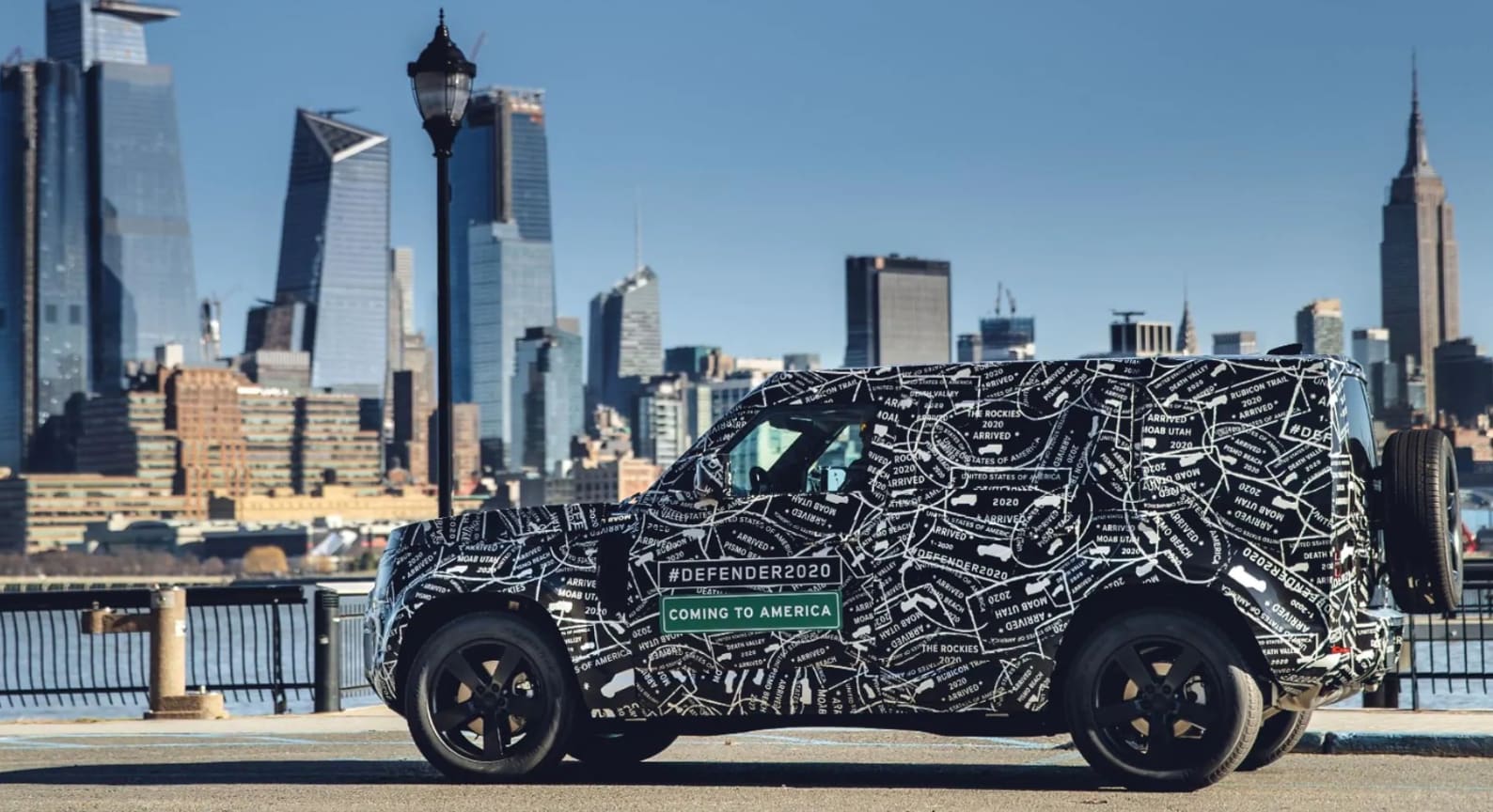 The Land Rover Defender has largely had its exterior unchanged for the past 33 years. It has a squared-off shape, round headlights, and a convenient/utility driven rear-mounted spare tire on the back. This highly beloved, and much-anticipated model has a diverse background that lives to be forged ahead. 
Make sure you stop by Land Rover Huntington to learn more about the Land Rover Defender and how you can best get your hands on it. You can register for updates and news regarding any new information that surfaces. A lot remains unknown about the future Land Rover Defender, but the anticipation couldn't be any higher. Our dealership is thrilled to have the upcoming Land Rover Defender in stock, waiting for you to elevate your automotive game.