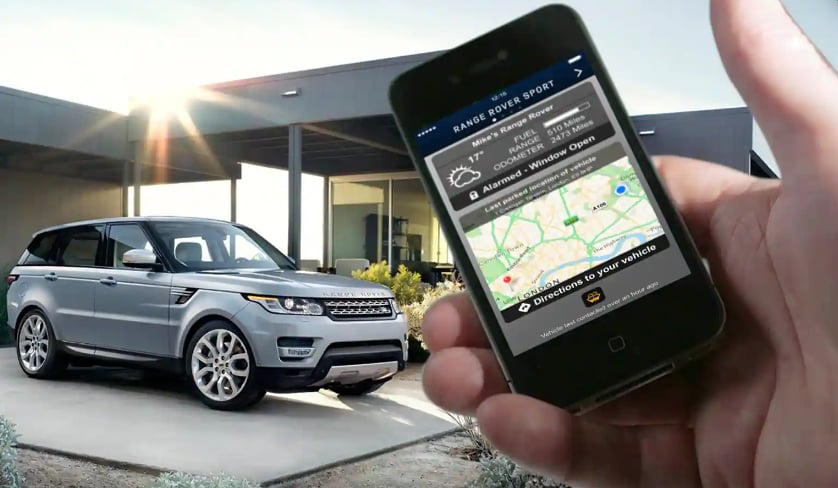 Land Rover continues to deliver an elevated automotive experience through each entry of the brand's stacked lineup. In addition to plenty of luxury and performance, each Land Rover features advanced technology to keep you connected while on the road.
Enter Land Rover InControl®, a suite of services and applications that connects your vehicle, and links you seamlessly with the outside world. InControl® integration makes sure that your Land Rover ownership experience is more enjoyable than ever before.
What is Included in Land Rover InControl®?
The InControl® suite is available on brand new Land Rover models, as well as select used Land Rover vehicles from recent model years. Take a closer look at the four major pillars that the intuitive suite is built upon:
Infotainment
Land Rover InControl® connects you with phone calls, media and navigation, climate control, driver settings and remote access with your smartphone. Select Land Rover models feature either Land Rover InControl® Touch™ or Land Rover InControl® Touch Pro™, with the latter debuting in 2016 as the most advanced multimedia system Land Rover has offered.
Connectivity
The Land Rover suite features InControl Wi-Fi™, providing access to the internet and enabling up to eight wireless devices to be used simultaneously in the vehicle. InControl Apps are a variety of vehicle-optimized smartphone apps on your touchscreen by connecting your device to the USB port.
Land Rover InControl® Remote and Protect™
InControl® Remote provides information on your vehicle and enables you to interact with it remotely. This service lets you lock/unlock your doors, remotely preheat/precool the vehicle using the climate control function, and features remote engine start.
If you forget to lock your vehicle, InControl® can send a notification to your compatible smartphone, as a nice reminder and extra layer of protection.
Find your Land Rover faster by using the Beep and Flash feature, and make sure your Navigation System is up-to-date by downloading the latest maps through Map Updates.
Stolen Vehicle Locator
In the unfortunate event of your vehicle being stolen, Stolen Vehicle Locator utilizes GPS tracking technology to help police locate and recover your vehicle.
Stay Connected with Land Rover InControl® in Huntington, NY
Are you ready to try out Land Rover InControl® for yourself? Shop for a brand new Land Rover or schedule a test drive with us at our Huntington dealership. If you have any questions about InControl® integration, feel free to contact us at Land Rover Huntington.