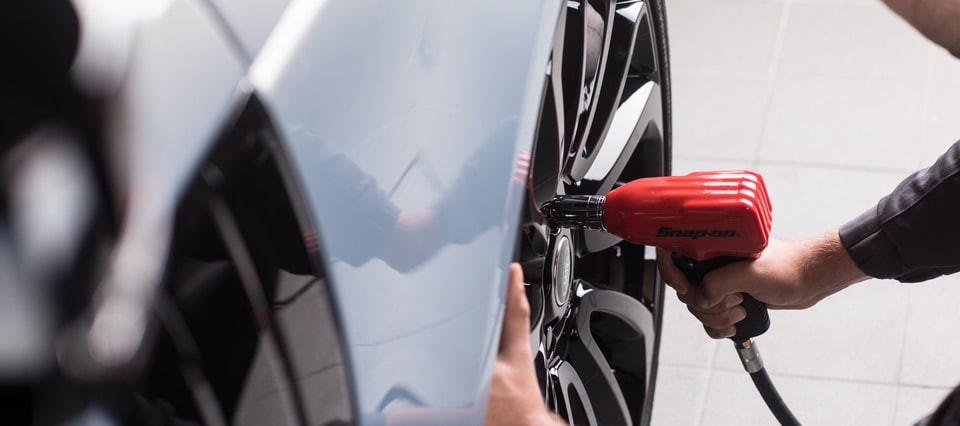 Visit Us for Tire Rotation & Wheel Alignment on Long Island
Here at Land Rover Huntington, we're here for all your automotive needs, from finding you the  perfect new luxury vehicle to providing top-tier automotive service and maintenance. We are your premier source for Land Rover and Range Rover tire rotation and wheel alignment near Huntington. Why is it important to have your tires rotated or wheels aligned? We're glad you asked. Learn more about each of these services, below. Then, when you're ready, contact us to schedule service.
Why Do I Need to Rotate My Tires?
Nobody likes to drive on tires that are unevenly worn; they can cause uncomfortable vibrations and annoying humming noises as you drive. They can also reduce fuel economy. Making sure you rotate your tires regularly (roughly every time you have your oil changed, or every 5,000 miles) is key to ensuring they wear evenly.
Why Do I Need a Wheel Alignment?
Wheel alignments keep your vehicle sitting flat on the ground, ensuring that all four wheels are properly calibrated, optimizing handling and promoting even tire wear. Making sure your wheels are properly aligned and your tires are rotated and balanced can help your tires last longer. How do you know you need a wheel alignment? If you feel vibration in the steering wheel or your vehicle pulls excessively to one side, or if you experience uneven tire tread wear, these could be signs you need an alignment.
Contact Us to Learn More or Schedule Tire Service
Ready for a tire rotation or wheel alignment? Still have questions about whether or not you need one? Either way, reach out to us today and we'll be happy to help with your Land Rover service & maintenance needs on Long Island.