Luxury Meets Efficiency in the Range Rover PHEV and Range Rover Sport PHEV
Plug-in Hybrid Vehicles (PHEVs) are some of the most futuristic models on the road with an all-electric driving option that produces zero emissions and reduces your fuel spending, and the Range Rover PHEV and Range Rover Sport PHEV bring a level of refinement that this category of vehicles hasn't seen before. This powertrain remains captivating, with the electric motor kicking in torque at all engine speeds, and these models have the luxury and off-road characteristics that car shoppers expect from the brand, so if you're looking for those qualities with a dash of the future, keep reading!
PHEV Efficiency and Features
The Range Rover PHEV and Range Rover Sport PHEV don't rely only on the electric motor as it's paired with an Si4 Ingenium Gas engine that has some impressive efficiency of its own. Land Rover efficiency tests have shown that drivers can expect up to 101 miles per gallon of gas, which is great for longer trips, and with an all-electric cruising range of 31 miles, drivers can handle shorter trips to the grocery store without using any gas.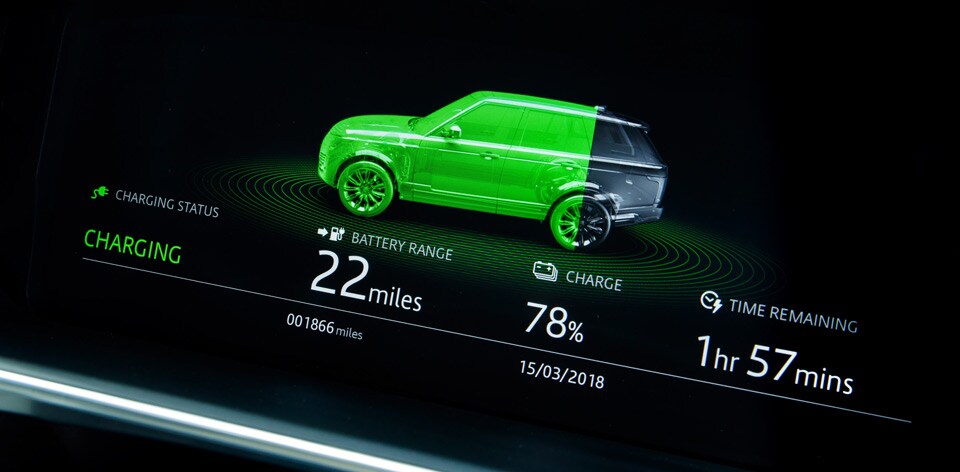 Another benefit of the all-electric drive mode is that the electric motor is virtually silent when powering the Range Rover and Range Rover Sport, which adds to the luxury and relaxation of the SUVs, and there are tons of other smart features that make it even more convenient, including:
Intelligent Routing uses the navigation technology of the InControl® multimedia system to find the charging stations along your route, so you can charge the electric motor back up.
The Intelligent Plug-in Hybrid Display provides real-time info about efficiency and how well the electric and gas engine are working together, and it's conveniently located in the instrument panel, so it only takes a glance to see how much gas you're saving.
Timed Charging lets you choose when to charge the Range Rover PHEV and Range Rover Sport PHEV when it is plugged in at your home, which is the best way to take advantage of the savings of off-peak electricity rates.
Performance of the PHEV Powertrain
The gas engine packs 296 horsepower on its own while the all-electric motor kicks in 102 horsepower, so when using both engines, drivers have 398 horsepower at their disposal. This power makes rides more thrilling when drivers are looking for excitement, and they wouldn't be Land Rover models if they weren't ready for off-road driving, which both the Range Rover PHEV and Range Rover Sport PHEV are with their ability to drive through water over 30 inches deep and engineering features like traction control that handle snow, sand, and other slippery surfaces with confidence.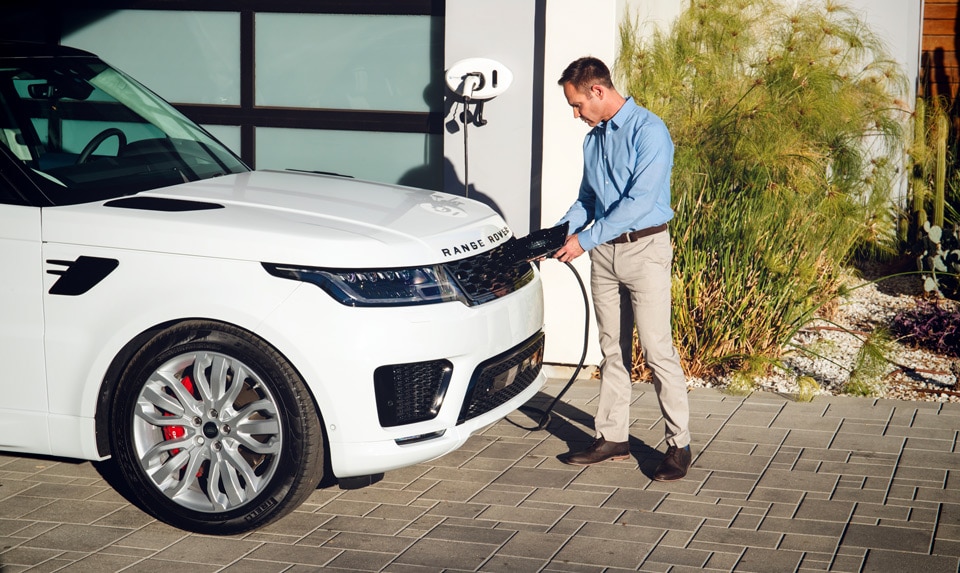 Comfort Features
The Range Rover PHEV and Range Rover Sport PHEV also deliver the luxury, with premium materials and comfort features standard, that car shoppers expect from Range Rover models, and although these models are similar, the Range Rover PHEV is the more luxurious of the two as it has a longer wheelbase that has more total room for passengers, but you can still expect an uber-comfortable ride in the Range Rover Sport PHEV.
In addition to the room, these models offer a range of features, which include:
Multi-way adjustable seats with a memory function and heating, cooling, and massage
A crystal-clear Meridian™ sound system
Three-zone climate control
Automatic Access Height
Surround Camera System
...and so much more!
Stay Up to Date on the Range Rover PHEV and Range Rover Sport PHEV
Land Rover Huntington is the place to contact if you want to learn more about these upcoming PHEV luxury SUVs, so don't hesitate to call or just stop in our conveniently located dealership today! Fill out the form below for to request more information.