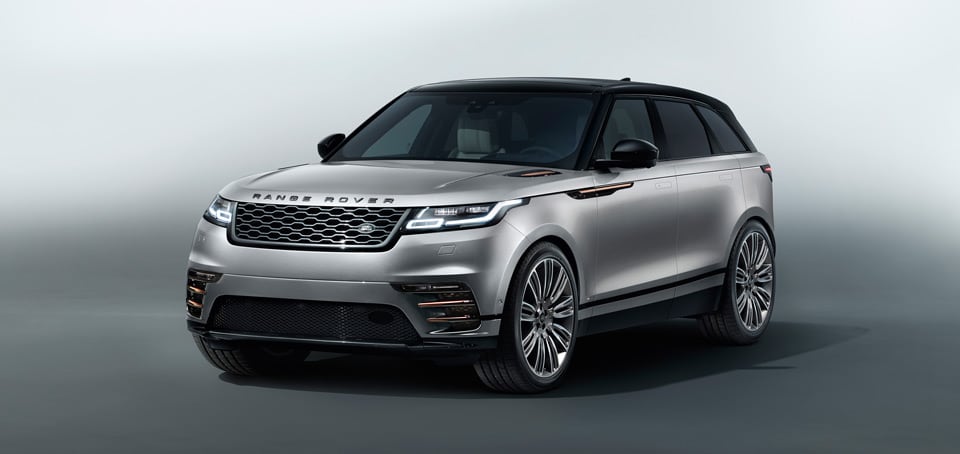 The story of Range Rover begins way back in 1969, with the prototypes destined for the 1970 release of what would become the original Land Rover Range Rover. With these 26 pre-production Range Rover models, the modern luxury SUV sprang to life. But with the prospect of such serious broken ground, Land Rover knew it would have to keep its novelty a secret. And so it did, with a code word derived from the Latin; "velare," meaning to veil or cover, became Velar, and the term went to the back of the minds of Land Rover's development experts. Or did it …?
With Land Rover filling its Range Rover Evoque and Range Rover Sport middle-ground, opportunities for design innovation having shown themselves plentiful, the automaker introduced a new use for its term, in the form of Land Rover Range Rover Velar.
Driveway to Highway and Off the Beaten Path, Range Rover Velar is Set to Charge In
Land Rover's eponymous midsize SUV hits all manner of ground running, its progressive lightweight-aluminum architecture, crowned by a floating roof giving way to waistline continuity, showcasing under-hood advanced and efficient V6 and 4-cylinder Ingenium engine options as well as a responsive 8-speed automatic transmission. Driver input-reactive Adaptive Dynamics and fully independent coil-sprung suspension systems make the drive-time experience smooth and balanced. Equip Velar with an optional electronic air suspension, and it receives diagonal wheel cross-linking and electronic differential capability, helping the SUV make the most of up to a 9.9-inch ground clearance for all-terrain poise with the commanding traction afforded by help from Torque Vectoring. You can even lower the chassis up to 1.6 inches thanks to optional Automatic Access Height adjustment, so ingress and egress is a snap.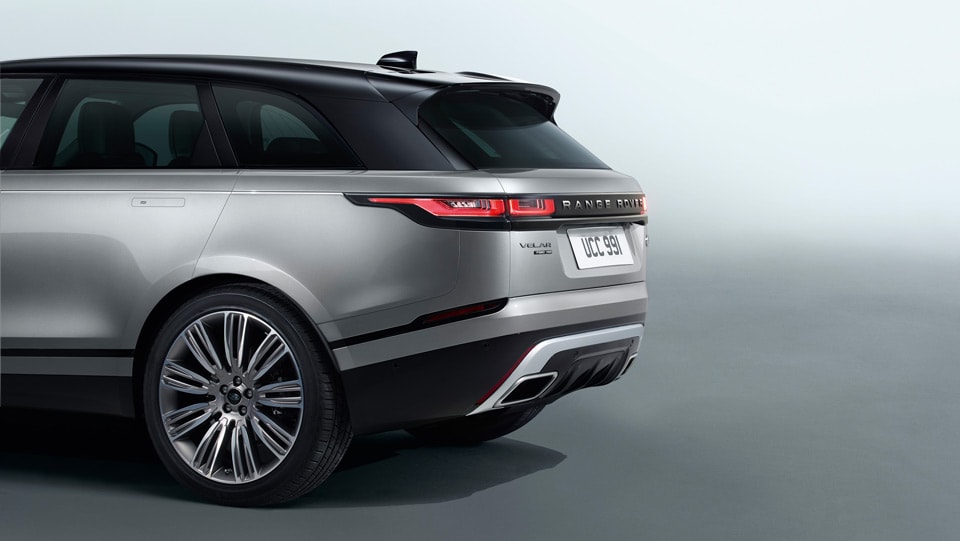 On or off road, intelligent, permanent Land Rover Four Wheel Drive (4WD) and Terrain Response systems help Velar tack into diverse terrain and weather with several operating modes, and the SUV's Terrain Response ® 2 system option can automatically detect changes in the former, adapting comprehensively. And these look to help Velar make quick work of fording water up to 25.5 inches, its optional Wade Sensing keeping you apprised of reaching max depth. So take up to 550 pounds in tow and hit the road. An optional electronically deployable rear-bumper tow bar even delivers ease of fitting for your trailer.